Horse Fly Trap Glue
The perfect fly glue traps for catching horseflies (and other insects) naturally without the use of pesticides. Sticks excellent for a long term (up to 5 months). Horse Fly Trap Glue is weather and rain resistant. 
Ideal in combination with the Horse Fly Trap Ball.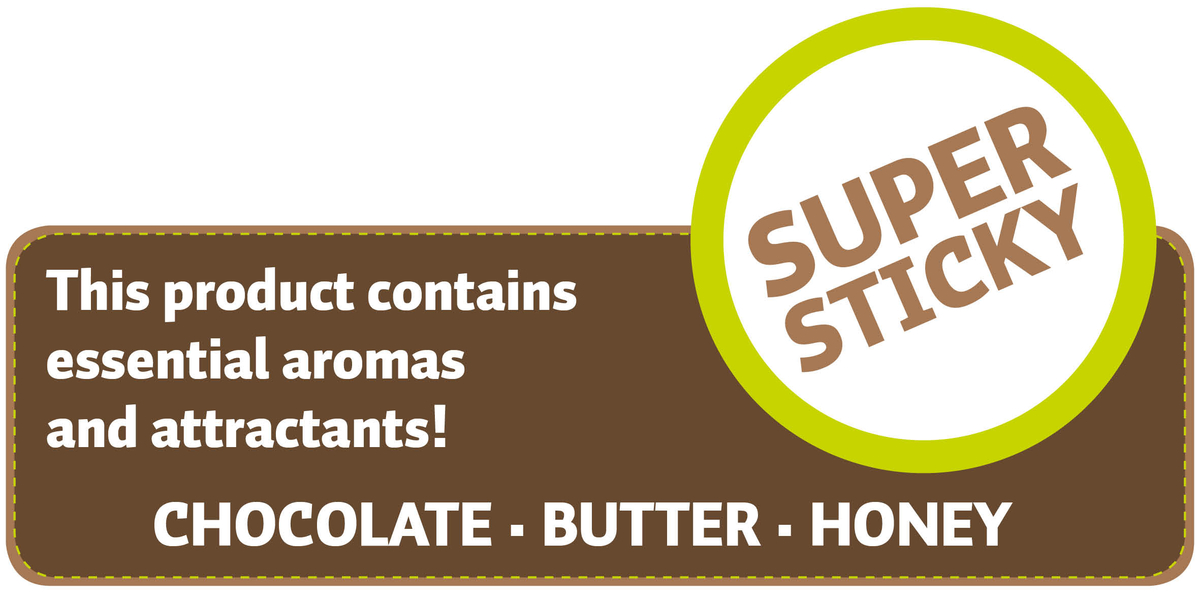 Note:
Economical use! Use a new Horse Fly Trap when filled with horseflies (and other insects). Safety information (see back). Hang out of reach of children and horses.


Instructions:
First blow up the Horse Fly Ball and hang it on the desired location (half sun, half shade and away from children and animals). After that you need to apply the glue on the ball. Bring on a circle of glue around the ball, 10 centimeters away from the handle. Hold the handle while applying the glue to the ball. The glue gets hot and will slowly dripes down. With the Brush: Horse Fly Trap Kwast, you can easily and advantageous dividing the glue. 
The Horse Fly Trap Ball is the most cost effective horse fly trap. Horse Fly Trap Ball is an effective weapon in the battle against horseflies.
 
Use the right glue!
Use the Horse Fly Ball Glue  A Horse Fly Trap Ball with this glue will cover over 50 meters (7850 sqm).
 
Why horseowners choose the Horse Fly Trap Ball:
Super appealing
The solution that works
Can be used everywhere
No chemicals
Captures 300 to 500 horseflies per day 
set comes with 1 ball and 1 750ml bottle of glue
DELIVERY 14 DAYS NOT INCLUDING WEEKENDS 
And then .. catch those fly!
EACH SET COMES WITH 1 POT OF GLUE 1 BALL